How To Build A List - Step By Step Like The Pros!
...Step By Step With Screenshots

AND

30 Days Free Email Support!
Warrior Johannes says...
Quote:
Originally Posted by
Johannes Krygsman
I am not a WSO buying junkie but at times I select and do purchase a WSO that is recommended by the Good Marketers here on the Warrior forum. Now this WSO in particular was just mentioned in an email I received...well my verdict after I bought this for pennies of the dollar > BUY IT!! it is GREAT!! Will is over-delivering BIG time! I reckon the value Will is stating is an underestimation! This WSO is pure Gold and even the seasoned marketer can get his or her hands on a WSO you so rarely see here on the forum anymore. This truly stands out from all the Crapahola inspiring marketers put on the forum here. My goodness Will, you talk about giving back...I think you are giving back Big Time! I truly appreciate guys like yourself who offer a product that truly delivers and will leave others who don't buy this eating dirt. It is not flattering what I say but you are numb-nuts if you're not willing to spend what Will is asking for his WSO! He is practically giving it away, the whole package is way more worth that the peanuts you have to pay in order to have this added to your IM arsenal!
Well...for all you procrastinators, wannabees and WSO collectors...this is your change to buy yourself a product that will make your IM endeavors way easier and less complicated!
My thumps up for this WSO!

Thanks Will for your "giving back" ~ you shouldn't have to do it this good! ;-)

Cheers from a bloody hot Down Under Melbourn,

Johannes Krygsman
Warrior Buck says...
Quote:
Originally Posted by
N4PGW
I watched one of the videos and then read the PDF file, the main product.

The course is very thorough and complete. It contains much more advanced information than most beginner-level list building courses I have seen. Yet, it is laid out so a beginner can follow all the way through.

Some of the more advanced steps are glossed-over a bit, but when they are, the reader is given a link to resources that will get them through the steps, if they desire.

I think this is very good instruction.

Thanks, Will

Buck
Warrior Kelvin Nikkel says...
Quote:
Originally Posted by
Kelvin Nikkel
The e-course.
I was very impressed with the e-course and actually tried it out. I was amazed at how easy it was to follow
Will's instructions. He was so clear and concise and he wrote so even a layperson could understand it.
If you are just starting out with building your list, whether you are a seasoned Internet Marketer or a
fresh newbie, you will definitely benefit from this e-course. Great work Will!
To Your Success,
Kelvin Nikkel
http://plrunderground.com
Warrior moneyglue says...
Quote:
Originally Posted by moneyglue
Hi Will

Thanks for letting me have a look. Here is my review.

Build a list step by step is what it says it is. A step by step, hand holding guide that walks you through building a list from the very start. From how to get you in the right frame of mind to start writing EBooks for your list building, ideas for content and the right formatting for your Ebook. Then diving into the basics of setting up your website and auto responder. All great stuff, for me the steps to set up an auto responder message series and what needs to be included in each email was pure gold and well worth the price of the ebook alone. Build a list step by step is a great investment for the internet marketer.

Warrior JPaston says...
Quote:
Originally Posted by JPaston
Hi Will

JPaston here from the WF

"I always love step-by-step guides but, all too often, these turn out to be not
what they claim to be.

I'm really happy to report that 'Build A List Step by Step' is exactly that.
This really IS aimed at those who are contemplating building an email list from
scratch and want to know EXACTLY how to go about it.

The Steps start with niche and keyword selection, choosing and hosting your own
domain, creating a give-away report, designing a squeeze page (there are some
excellent templates included), setting up an autoresponder, getting traffic and
writing emails. In addition there's a neat twist at the end showing how to
monetize a giveaway by using MRR/PLR including how to set up a Paypal Buy Now
button.

This is a long guide, at 90 pages, and I can't think of anything Will has left
out. The level of detail for each step is incredible and leaves nothing to
chance or for the reader to have to go and find out for themselves. There's even
an Action Check List at the end of every step.

Absolutely brilliant and, in my view, the PERFECT step by step guide!"

Jonathan Paston
Hi Warrior,
If you have had enough of maxing out your credit cards on traffic and want to make some cash online selling your own products or other people's products by sending a few emails to a few interested people then read on...
It's Will D here .
Depending on how long you have been online you would have heard time and again 'Build a list' 'build a list' and 'the money is in the list' 'the money is in the list'.
Well, I can tell you from my experience that building a list is good advice.
I can also tell you that you will not make the money in the list without actually building the list!
I'd like to think I am really no different to most people and so when I started online I simply wanted to make a bit of extra income. I was not interested in building a website, getting an autoresponder, building a list and all that. I knew you needed a PRODUCT (one that people want to buy) and TRAFFIC (people that want to buy the product).
With this in mind I chose an affiliate product and sent Pay Per Click traffic to my affiliate sales page. The good news is that I did make sales (this showed me I could make money online) BUT it also meant I had to keep looking (and paying) for 'fresh' traffic each time I had another 'hot' product to promote.
A good look at my Google Adwords campaign showed I was getting some serious clicks but only a small percentage were converting into cash! Of course now I know (and I hope you do too) that not everyone that arrives at your sales page will purchase from you. Infact about 98% will leave without making a purchase. Forget Bookmarking...IF YOU ARE
NOT ASKING FOR YOUR VISITORS CONTACT DETAILS THEY WILL LEAVE AND NOT RETURN!
Putting it simply, It is a waste of your traffic AND money if you fail to build a list of those who have shown an interest in what you are offering on your sales page.
So answer me this...
1. Are you asking for the contact details of your website visitors?
2. Are you happy paying for 'fresh' traffic each time you promote products online?
If the answer to both those questions is 'NO' then you need my ….
'Build a list step by step'
course.
It's easy to follow and comes with email support (I am leaving nothing to chance).
It's designed to help you stop maxing out your credit cards on traffic.
Stop struggling to build a list
Build a responsive list
Start making money online
Look smart IMers are the ones with lists. Go check it out if you don't believe me. Infact check the lists you are already on - you are receiving emails from them because you are on their lists! It's not rocket science either.
I figured that building a list was the way forward after a hard and expensive education online. I was forced to stop sending my hard earned traffic to a sales page UNTIL I had actually got those people on my list. You should do the same too.
If you have had enough of losing all your traffic to other IMers with very little to show for it by way of money then let me show you EXACTLY how to Build a list step by step without the big fees or hype. This has been working for me since I have been using it and it should for you to if you follow some simple steps I show you.
Don't leave this page and go looking for the next best product to make you money UNTIL you have responsive traffic (your list) to make you cash OR you will struggle.
Your list is your traffic and you can simply direct your traffic to whatever product you have in mind. You can then be in that envious position of sending a few emails and making a few hundred or thousand dollars.
It all starts with building your own list.
Here Is What You'll Discover Inside...

How to build strong relationships with your subscribers so your list becomes more responsive and your subscribers spend more money with you.
How to convert even your free gifts into cash on auto pilot
Discover the secret to leveraging your list for quick ethical profits.
The exact steps to set up your autoresponder follow up series for high response
Learn this simple strategy that helps you determine the strength of your competition and how you can outrank them in the search engines for more traffic to your site.
Discover in a matter of minutes how to get at least 25% of the list owners who already email you, to email a promotion for you - including the exact email to send them that gets a 25% response rate
Simple strategies that get your emails opened
6 proven traffic generation sources that will send highly qualified traffic to your squeeze page.
The exact tools you need to build your list like the pros - without spending a small fortune!
10 proven steps to boost your squeeze page opt in rate - Remember, if they don't sign up you have no list!
How to quickly create web forms and squeeze pages step by step.
How to create your squeeze page/opt in page in mere minutes - step by step.
Could this be what you have been looking for? A step by step guide with screenshots that shows you exactly what you need to do to make money online by building a responsive list and monetizing it for maximum profits.
Here's Everything You Get...
Impact Bonus Number ONE:

How to create a squeeze page -(video tutorials).
You not only have my tutorials to build your list step by step but you also get a video tutorial that shows you how to create your squeeze pages using free but powerful software. This takes out the mystery of building your web pages from scratch by showing you clearly and concisely what to do each step of the way. If you think you've missed something you simply playback to watch it again.
Valued at $67!
Impact Bonus Number TWO:
Your squeeze page builder
This software will help you create your squeeze pages/landing pages in a matter of minutes not hours or days!
Apart from the time it saves using this software, you do not even need to know html ... you simply follow the prompts in the software and fill in the relevant information and at the end of it you will have a professional looking squeeze page to build your subscriber lists with.
And - you can create as many squeeze pages as you need to with this software.
Valued at $47!
Impact Bonus Number THREE:
'Thank You' and 'Download' Page templates
You will need these 2 important web pages to deliver your products as long as you are offering electronic products online. I have included templates in this package to save you the time and effort it would take to build these pages from scratch.
Of course as time goes on you may wish to change them but you won't have to spend time thinking what to put in your thank you or download pages from the start. I want you to be up and running in quick time.
I hope you are beginning to see the value of these bonuses? With this bonus you simply make minor changes to the template scripts and upload them online.
Valued at $27!
Impact Bonus Number FOUR:
20 Web Sales Page templates
20 professional looking sales templates for you to create professional looking web pages in quick time for whatever niches you choose to dominate.
These templates will make your web pages look great for less!
Valued at $97!


Impact Bonus Number FIVE:

7 Professional Squeeze Page Templates with Graphics!


1. Save time and money with these ready to use templates.

2. Just choose one and get set up in quick time!

3. Edit as you want and add your autoreponder code

4. Be ready to start building your list. No design skills required
Valued at $97!
Impact Bonus Number SIX:
20 Custom Wordpress Themes!
These Brand New Themes Are Simply Great Because...
They Are Widget and plugin ready
They Are Easy to customize, quickly
They Are Include An Installation video series!
Valued at $97!
Impact Bonus Number SEVEN!
30 Days Unlimited EMail Support!
I discovered earlier on in my IM career that though there is a lot of useful information out there from well meaning marketers and at really low prices most people do not take action or follow through on the strategies in the courses they have bought because when they get stuck they find the ebook does not include support. They simply go and buy another course just to encounter the same problem.
I have taken that into consideration and am offering you 30 days PRIORITY EMAIL SUPPORT!
I don't just take your money and leave you to it. If you get stuck you simply have to send me an email and I will help you sort things out quickly - at no extra charge!
I want you to build your own list so simply send me an email if you get stuck and need my help and I will get you on the right track again as a matter of priority. No kidding but what is the point spending days on something when I could give you the solution in minutes?
Your priority email support starts once you download your "Build a list - step by step" course".
It's difficult to really put a dollar value on this so...
Note:
You could return to this page to find that this email support is no longer available or is severly limited.
There is a limit to what I can handle so take advantage while you are on this page!
Valued at $297!
That's A Total Value of $729! But Yours Today Before the Price Increases...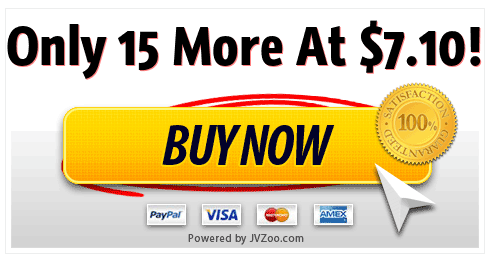 Why Am I Selling This For Less Than It's Really Worth?
I have gained a lot from this forum and the Warriors so I make no apologies for wanting to over deliver for just a small investment in return from you.
This may be the first time you've ever heard my name or seen any of my products, so I really want to give so much value that you'll want to send me feedback and testimonials and check out my other products.
This is why I've set the price of "Build a list - step by step" with screenshots at such a bargain price.
That's right, a fraction of what it's really worth - I think you'll agree with me when you read it.
I am not one for boiler room marketing tactics but I will say ...'Get it while you can and save yourself some money'.
Once you download this guide in a few seconds you will be able to start building your very own email opt in list and be on your way to monitizing your list.
Whatever the case you are getting a bargain.
Plus, you're also covered by my...
30 Day No Questions Asked Money Back Guarantee if for any reason you are not satisfied with this product.
So go ahead and sign up by clicking on the "Buy now" button and you will be able to immediate download 'Build a list step by step with screenshots' and start building your list step by step!
Okay Will, I'll Take It!!

I understand that I'm going to
get immediate access to the following ...
Product one
How to create a squeeze page -(video tutorials).

Product two
Your squeeze page builder

Product three
'Thank You' and 'Download' Page templates

Product four
20 free Web Page templates

Product five
7 Professional Squeeze Page Templates with Graphics!

Product six
20 Custom Wordpress Themes!

Product seven
30 Days Unlimited EMail Support!
Plus I also understand that I'm covered 100% by your 30 Days No Questions Asked Guarantee!

Once your payment goes through you'll get instant access to your downloads; even if it's 2am.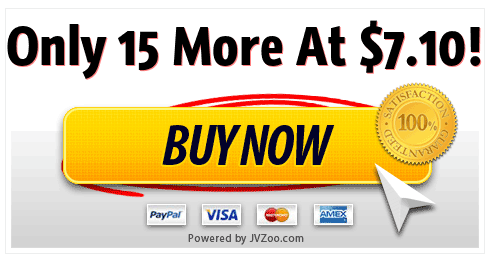 Thanks for taking the time to check out my offer. I'm sure You'll love it!
Will DeMarro <><
P.S.
Don't forget, you're getting immediate access to 'Build a list step by step with screenshots' including the email support and the bonuses!
P.P.S.
Also, you're covered 100% by my no questions asked guarantee for a full thirty days, so if you decide you don't want it for any reason or no reason at all, just email me here and I'll refund every cent right away!
Click on the "Buy Now" button above to grab your copy before the price goes up!